How to get rid of Microsoft SmartScreen warnings with an EV code signing certificate
Are you a software developer who has put countless hours into building and releasing your software, only to find out that your software users are getting this warning when they install it?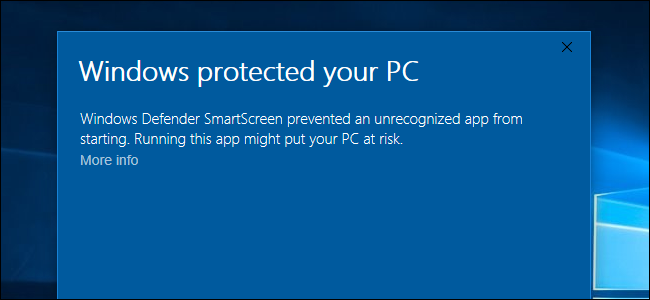 It's pretty frustrating, isn't it? Fortunately, there's a solution: Microsoft EV code signing.
This warning is Microsoft's SmartScreen filter, which is designed to protect users from dangerous software files. It does a good job at that, but it tends to catch new software in the filter, too.
If your software is newly released or doesn't have a lot of users, it's more likely to get flagged by Microsoft SmartScreen. You didn't do anything wrong, it's just that Microsoft doesn't know you yet. Here's how to fix this issue with a Microsoft EV Code Signing Certificate.
How to Get a Microsoft EV Code Signing Certificate
A Microsoft EV code signing certificate isn't issued directly by Microsoft. Rather, it's issued by a certificate authority (CA) such as Sectigo that's trusted by Microsoft. Here's how to get an EV code signing certificate from Sectigo:
Purchase the certificate. You can get a Sectigo EV code signing certificate on our website for just $289.67 per year (save 27% off retail).
Complete the issuance process. After purchase, you'll be guided through the process to submit your organization details for the certificate.
Complete the validation process. Sectigo will verify your documents and work with you to complete the phone verification process.
Get the certificate. You'll receive the certificate, shipped to you on a USB drive. Putting the certificate and private key on a physical device is an additional layer of security that protects your certificate and reputation.
Save 27% on Microsoft EV Code Signing!
Get a Sectigo EV Code Signing Certificate for as a little as $289.67 per year.
Shop Now
Microsoft EV Code Signing FAQs:
Can I Use the Certificate for Signing Non-Microsoft Software?
Yes! Your certificate will be Microsoft-trusted for EV code signing, but it also works for other code signing needs, including Java code signing.
What is EV Code Signing?
EV stands for extended validation, and it means that the software publisher goes through extra vetting before getting the code signing certificate. It's the ultimate customer assurance, which is why Microsoft trusts it and removes SmartScreen warnings for software signed by it.
I'm an Individual Developer. Can I Get a Microsoft EV Code Signing Certificate?
Unfortunately, no. EV code signing certificates can only be issued to organizations such as businesses.
How is EV Code Signing Different from Standard Code Signing?
Here are the main differences:
EV has a stricter validation process.
EV certificates come on a physical token.
EV is trusted by Microsoft SmartScreen.
EV cannot be issued to individuals.