Think you know everything about standard SSL certificates? Let's see if you're right
If you are searching for an SSL certificate, you might have heard the word "Standard SSL." If you are wondering what this so-called standard SSL certificate is and whether it would be suitable for your website, you've arrived on the right article.
A standard SSL certificate is a server certificate that comes with a minimum level of validation. Although it uses the same level of technology to secure the communication, a standard SSL certificate doesn't provide in-depth business verification as OV or EV.
In this post, we'll cover seven important features that you must be aware of to make an informed purchase decision.
Standard SSL Certificate: 7 Important Features to Know to Make an Informed Decision
A standard SSL certificate is a base level SSL certificate issued to a website. A Certificate Authority (CA) will carry out minimum level of verification before issuing standard SSL certificate. A standard SSL certificate is a domain validated (DV) certificate issued by a certificate authority (CA) after verifying the domain ownership of a website. The technology used in issuing these certificates is as recommended by the CA/B forum. At sectigostore.com, a standard SSL certificate is issued by automatic evaluation, and thus it takes minutes to obtain a DV.
1. Validation
All the standard SSL certificates are domain validated (DV), which is the minimum level of validation. Here, the applicant needs to prove only their domain ownership. The domain verification process is the easiest and fastest compared to other types of SSL certificates. There two ways to complete the DV authentication — both of which can be completed in just minutes:
Email-Based Verification
The certificate authority (CA) sends an email with a verification link. Instead of your regular email address, the CA sends the verification link on the email listed on your WHOIS registration or webmaster@yoursite.com or admin@yoursite.com. It's presumed that only an authorized person would have access to these emails. So, once you click on the verification link, the authentication process is complete.
File-Based Authentication
An alternative way to prove your domain ownership is to complete the file-based authentication method. Here, the CA sends a file that you need to upload on the server. The file must be uploaded to a specific folder of the directory based on the CA's instructions.
2. Domain Coverage
Standard SSL certificates cover only one website (both WWW and non-WWW versions of the domain). But a standard SSL certificate doesn't have the capacity to add more than one domain or subdomain, even if you're ready to pay extra for the same.
If you have more than one website — or the same website with different top-level domains (e.g., .in, .org, .net, .tech, .ca, etc. ), or if you have subdomains or one or more sites — you need to buy a separate standard SSL certificate for each of these variants. Or, you can get a wildcard or multi-domain SSL certificate, which secure an unlimited number of subdomains or multiple sites, respectively. The last option, which is a multi-domain wildcard certificate, can cover multiple domains and all of their subdomains under one certificate.
3. Technology
If you buy a standard SSL certificate from a reputed brand like Sectigo (previously Comodo CA), all the certificates will have the latest SHA-2 algorithm, and they support up to the industry standard 256-bit encryption and a 2048-bit RSA signature key.
Whether it's a basic DV SSL certificate or a premium business authenticated certificate, all the technical configuration will be the same for Sectigo's certificates — guaranteed.
Save 79% on Standard SSL Certificates!
Get the lowest prices on trusted SSL certificates from Sectigo.
Shop Now
4. Suitability
A standard SSL certificate will be ideal for small businesses, start-ups, personal websites, blogs, and informative sites. So, what is standard SSL NOT suitable to secure?
If your website collects, processes, stores, or otherwise handles users' sensitive information, a standard SSL certificate won't be a good fit. These types of information can include:

financial information such as credit card/debit card information and bank account numbers,
personally identifiable information (PII) such as email addresses, phone numbers, date of birth, social security number, password, taxation data, healthcare information, etc.,
If your website handles any of these types of information, you should instead go with an organization validation (OV) or extended validation (EV) SSL certificate
If you want to cover any of the following, you should avoid using a standard SSL certificate:

more than one domain names,
the same website with different top-level domains (e.g., .in, .org, .net, .tech, .ca, etc. ), or
subdomains,
In such cases, opt for either a wildcard SSL certificate or a multi-domain SSL certificate to reduce the cost and operational burden.
5. Warranty
The warranty that comes with a commercial standard SSL certificate is generally lower than one that comes with a business verified certificate. The rule of thumb is, higher the risk, larger the warranty amount. In reality, only websites with lower risks should use standard SSL certificates — as such, the warranty tends to be lower for a standard SSL certificate.
Sectigo offer warranties that range from $10,000 to $50,000 for their PositiveSSL DV certificate.
6. Price
The standard SSL certificate will be the cheapest among all other SSL certificates because of its lower verification level and the limited domain coverage capacity. Check out the price comparison of different SSL certificate types:
| | | |
| --- | --- | --- |
| SSL Certificate Types | Certificate's Name | Price |
| Standard SSL certificate | PositiveSSL Certificate | $8.78/year |
| Multi-Domain SSL (DV) Certificate | PositiveSSL Multi-Domain | $25.60/year |
| Positive Wildcard SSL (DV) Certificate | PositiveSSL Wildcard | $78.32/year |
| Organization Validated (OV) SSL Certificate | InstantSSL Certificate | $30.80/year |
| Extended Validation (EV) SSL Certificate | PositiveSSL EV Certificate | $79.84/year |
7. Site Seals
Site seals, also known as trust logos or site logos, are the small images you frequently see on websites that have certificate authorities' names on them. They work like the visual indicator of trust when you install them on places like checkout pages or website footers. Most of the standard SSL certificates come with complimentary static site seals i.e., non-clickable site seals.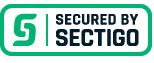 Bonus tip: Dynamic trust logos are clickable and are generally available with only premium certificates. However, Sectigo has recently upgraded its site seals from static to dynamic for all its standard SSL certificates! This means that whenever a website visitor clicks on it, it will show real-time data of the certificate's issuance and expiry dates, certificate authority's name and contact details, issuer's details, etc.
Save 79% on Standard SSL Certificates!
Get the lowest prices on trusted SSL certificates from Sectigo.
Shop Now